To celebrate 60 years of building the bay, we have three great promotional opportunities! At Highmark Homes, we are committed to building homes we are proud of and put the customer at the centre of everything we do. Here's how you can get the most out of your new build with us!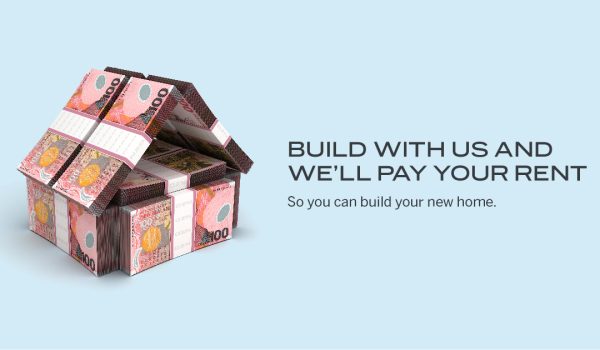 Build with us and we'll pay your rent!
When you entrust Highmark Homes with the creation of your dream home, you're not just investing in exceptional craftsmanship and personalised designs – you're embracing an opportunity that goes beyond the ordinary.
We understand that building your dream home is more than just a project; it's a journey. To ensure your journey is as smooth as possible, we're thrilled to offer you a special promotion that adds an extra layer of convenience and peace of mind.
While your dream home takes shape, we'll take care of your rent! Yes, you read that right. Say goodbye to the hassle of juggling rent and construction costs. With our Rent-Free Promotion, we will cover your rent expenses for up to 16 weeks from the completion of the floor going down stage. This offer, valued up to $540 per week, is our way of ensuring your transition into your new haven is seamless and stress-free.
Terms and Conditions:
Offer available exclusively in the Bay of Plenty region.
Requires a signed Master Builders Build Contract within the offer period.
A current signed tenancy agreement and bank confirmation of the last four weeks' rent payments prior to signing the Master Builders Build Contract.
Highmark Homes will directly pay up to $540 per week rent into your nominated account for up to 16 weeks.
We're here to make your dream home journey exceptional in every way. Celebrate our 60 years of service as we proudly support you through this exciting chapter in your life. Build with Highmark Homes and experience excellence, convenience, and innovation.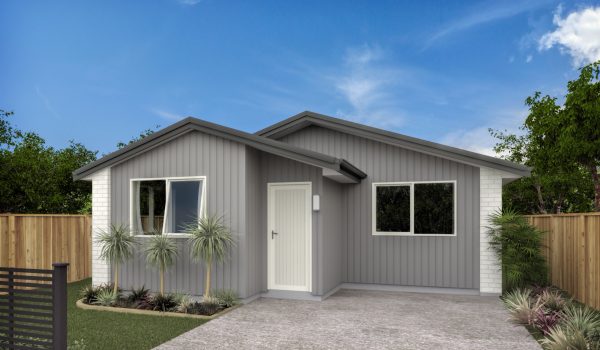 Brand new home from only $299,000!
For six remarkable decades, Highmark Homes has been at the forefront of "Building The Bay," bringing dreams to life and creating spaces that families cherish. Now, in celebration of our 60th anniversary, we're delighted to present an irresistible opportunity for you to own a brand new 3-bedroom home – all starting from an incredible $299,000!
Whether you're seeking to expand your property, create an independent living space for loved ones, or seize an excellent investment during these dynamic times, Highmark Homes offers you a golden opportunity to turn your aspirations into reality. Our dedication to crafting affordable and stylish homes means that you can achieve homeownership without compromising on quality.
Seize this exceptional opportunity to secure your very own new 3-bedroom home and embark on a journey of affordable homeownership with Highmark Homes. Our commitment to excellence, combined with our 60 years of expertise, makes this a chance you won't want to miss!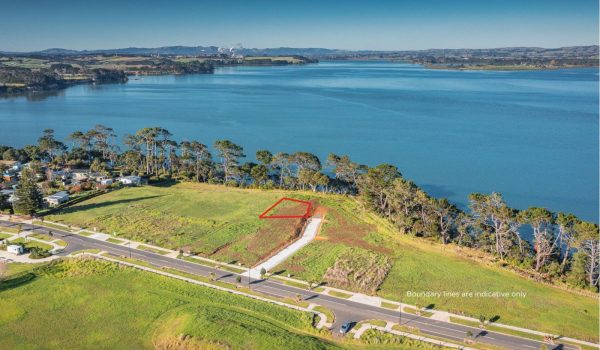 Free site visits and consultation on your land!
As we celebrate our 60th year of "Building The Bay," Highmark Homes invites you to step into a world of possibilities. With a legacy of excellence and a commitment to delivering quality, we're excited to present not just a promotion, but a unique opportunity to explore your dream location or choose from our exceptional home and land packages.
Building your dream home is a journey filled with anticipation and excitement. With our personalised site visits, our expert team will accompany you to your slice of paradise, helping you imagine your future home nestled within the natural beauty of your chosen site. Together, we'll design and construct a home that harmonises with the landscape and fulfils your desires.
For those seeking a streamlined path to homeownership, our thoughtfully curated home and land packages provide an ideal solution. Enjoy the convenience of a ready-to-build package, combined with the luxury of choosing from stunning locations. These packages embody the Highmark Homes promise of quality and personalised service, giving you a head start on the journey to your dream home. Visit our home and land packages now – click here.
As we commemorate 60 years of building dreams, Highmark Homes is honoured to be your partner in the pursuit of homeownership. Join us in transforming your vision into reality and elevate your dreams with Highmark Homes!