Own your own land?  Whether you're wanting to design your home from scratch or draw inspiration from one of our 56 standard plans which we can assist you to customise to suit your land and lifestyle, our team would love to work with you to build your home.
Struggling to find a plan that fits your requirements?
Or do you have your own sketch of a floor plan? Highmark Homes offer a design and build option, at a fraction of the cost of an Architect. Working from your sketch we can produce a computer drawn scaled plan complete with 3D images so you can really see what your plan will look like.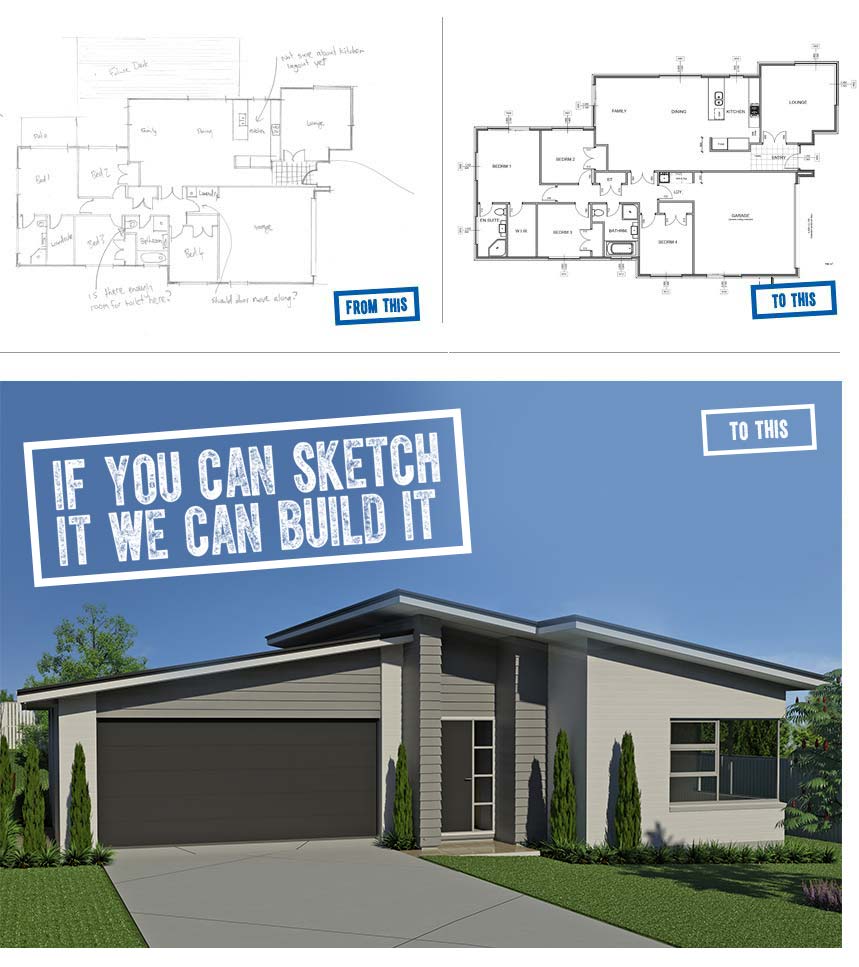 One of the best parts about our Design and Build service is that you get your own team who manage the entire build of your home right from the start to the moment you move in.  There's no rushing around to your Architect, Project Manager, Builder and subcontractors.  Highmark Homes will look after your entire build from start to finish.
We encourage you to dream, explore and join us on a journey to create a home that suits your personality and the way you live. Whether your budget is large or small we will take the time and care to design and build your home just the way you and you dream it.
We invite you to get in touch and take the first step toward building the home you and your family will love to live in.
32 Park Street, Upper Hutt 5018
,rebecca@highmarkhomes.co.nz