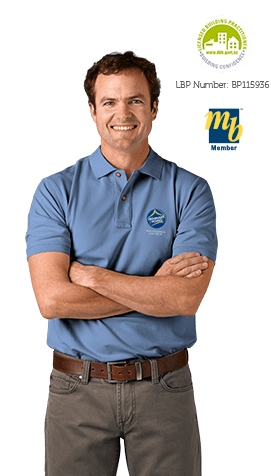 Want to find out more
contact us today!
TERMS AND CONDITIONS OF HIGHMARK HOMES RENT FREE PROMOTION
Highmark Homes Ltd guarantees to pay up to a maximum of $400 per week rent by automatic payment, directly into your nominated account for a period of up to 16 weeks from when the floor going down stage is complete.
The offer is subject to the following Terms and Conditions:
A signed Master Builders Build Contract between the parties within the offer period
A current signed tenancy agreement along with Highmark Homes sighting client's bank confirmation of the last four weeks rent payments prior to signing the Master Builders Build Contract
Highmark Homes to pay a maximum of $400 per week, by automatic payment directly into your nominated account for a period of up to 16 weeks
Agreements entered into at the discretion of the Managing Director of Highmark Homes
Available only in the Bay of Plenty region
WHAT OUR CLIENTS ARE SAYING
As this was the first home we have had built it was crucial that we felt supported. From day one Warren maintained regular contact with us ensuring we knew exactly what to expect week to week. If we changed our minds during the building of our home it was never an inconvenience. We found this flexibility reassuring. We do not hesitate in recommending Warren and his team at Highmark Homes to anyone considering building a new home.
Ben & Amy McCormack
My wife and I recently built our new home with Highmark Homes Wairarapa. From the day we first walked into their office the friendly atmosphere made us feel like we had known them for years. They were happy to make time for us to explain what we would like in our new home and went out of their way to explain the process and assist with our queries. Communication is key to any new building project. Throughout our 'adventure' Highmark's web based building software kept us informed of what stage our build was at, there was never a problem if we wanted to change anything and their team of builders were friendly and approachable if we had any questions. Highmark Homes have a well-oiled team who aim to help in any way possible, ensuring our home was built with no problems and no hidden costs. This was our first build and a great experience from start to when the keys were handed over. We have no hesitation in recommending Highmark Homes Wairarapa, just ask our family and friends!
Craig & Sue-Anne Shannahan
Being a first home buyer can be a daunting prospect with so much to consider. We are so thankful that we got in touch with Highmark Homes and know we made the right decision. Chris and Jason knew we were first home buyers and catered to our specific situation. They helped us at every corner patiently providing advice and ensured we were future proofed. We felt confident having their professional guidance and you could tell they were building with our best interests at heart. Now everything is finished we couldn't be happier with our choice and have entered the property market with a fantastic step up thanks to Highmark. Huge thanks to Chris, Jason and the team for their great work. I can't wait for the next one!
Jonny and Lorene Wong
The house design we were looking for was a classic kiwi style house that would maximize the sea views from our section. The team at Highmark Homes designed and built our house in an organized and professional manner with no hassle and very easy to deal with. The final build is of an excellent standard and the finish is superb. Thank you for a great house.
Ron Smith & Zoe French
We built our home with Highmark Homes and we could not be happier. From the time we first stepped into the show home in Papamoa and talked to Audrey (who was fantastic) to the time we moved in, it all went very smoothly. They built our house on a section we bought and built it through the winter months and at the end we were only two days behind the schedule that they had set out. We would build again with them without a doubt
Craig Bennett